Professional Auto Detailing Services in the Monterey Bay Area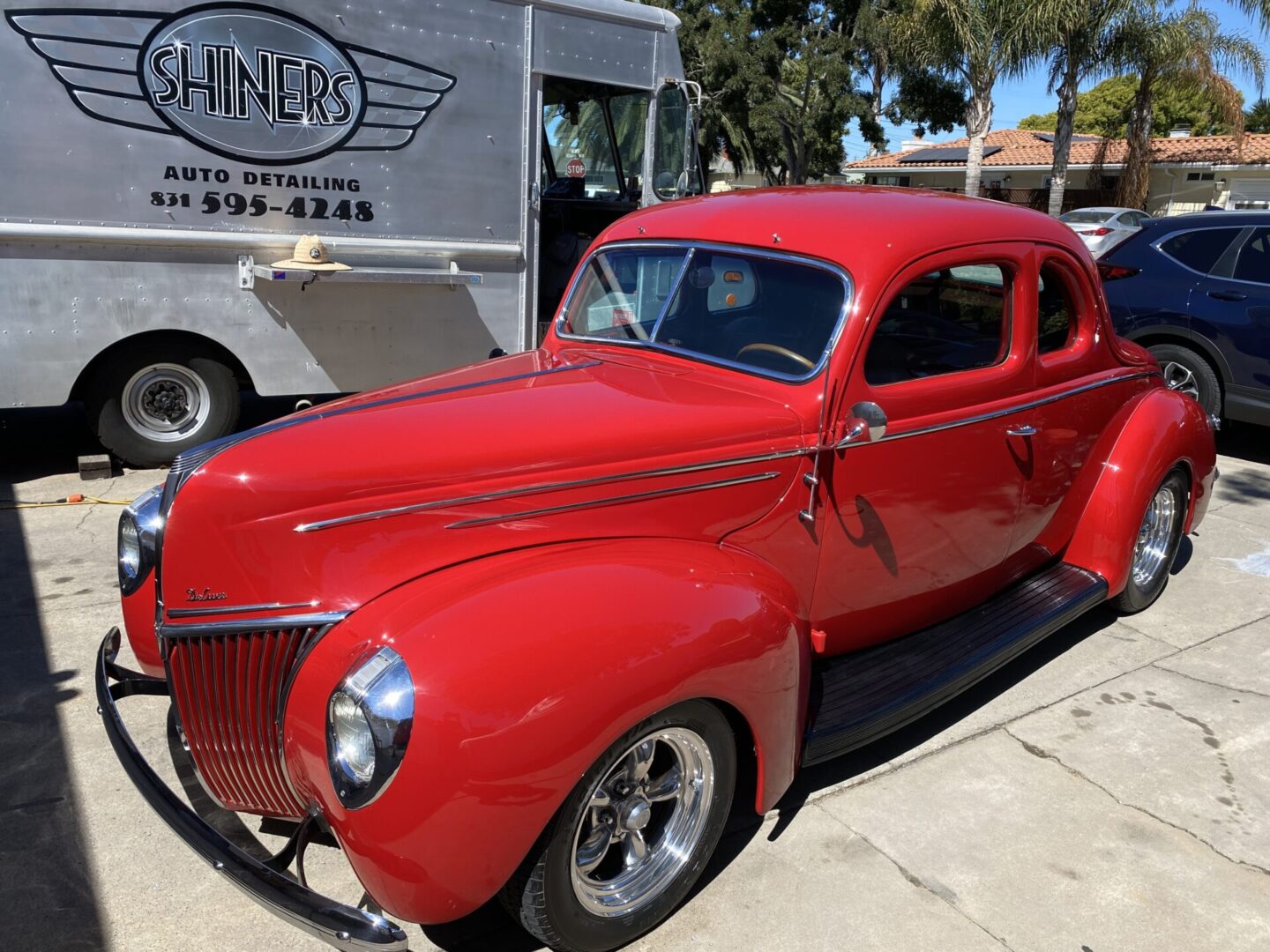 About Shiners Auto Detailing
At Shiners Auto Detailing, I take tremendous pride in the value I deliver to my customers. I am a Monterey Bay Area-based auto detailing service, offering services to customers in the Monterey County, Monterey Bay Area, Monterey Salinas, and Santa Cruz areas.
The Shiners Auto Detailing Difference
I am an experienced auto detailing professional that is passionate about providing high-quality auto detailing services to my customers. I understand that everyone is looking for something different, so I take the time to listen to your individual needs and tailor my services specifically to you.
I offer a full range of auto detailing services, including the Ultimate Full Detail, exterior detailing, interior detailing, stain removal, hard water spot removal, paintless scratch repair, paint chip repair, coatings, and patina paint services.
Quality details take time! My details take 3 to 4 hours, never rushing, to ensure that our services meet and exceed your detailing expectations. Once you book an appointment, I will come to your location at the time of your choosing. I'll start by inspecting your vehicle and then discuss your needs and expectations. I will then get to work performing my quality detailing services. Quality is my goal, using only the best products and techniques to make sure that your vehicle looks its best. Our attention to detail is down to the quality of towels that we dedicate to each part of the car, nothing on the outside of your vehicle will be brought in.
Once the detail is complete, I'll inspect the vehicle a second time to ensure that it looks perfect. I will then have you inspect the vehicle and give me feedback to make sure that we have met your expectations.
Frequently Asked Questions
Q: Do you offer any warranties?
A: Yes, we offer a satisfaction guarantee for all of our services.
Q: What types of products do you use?
A: We only use the highest quality products to ensure that your vehicle looks its best.
Q: Do you offer any other services?
A: We offer a variety of additional services. Please contact us for more information.